Berlin was my destination on the second day of my journey from Edinburgh to Hong Kong by train.
Starting in London, I travelled through five countries — the UK, France, Belgium, the Netherlands, and Germany — on two trains. I stopped in Amsterdam for lunch and spent the evening in Berlin exploring the Christmas markets!
London to Amsterdam by Eurostar
My first train of the day? London St Pancras to Amsterdam! It was an early start to catch the 7.16am Eurostar from St Pancras station.
Train workers on strike in France meant some trains were cancelled, though thankfully not the one I was due to take — two cancelled trains in as many days would be unfortunate! As a result Eurostar departures was a bit quieter than usual. The train itself was also fairly quiet, with quite a few spare seats.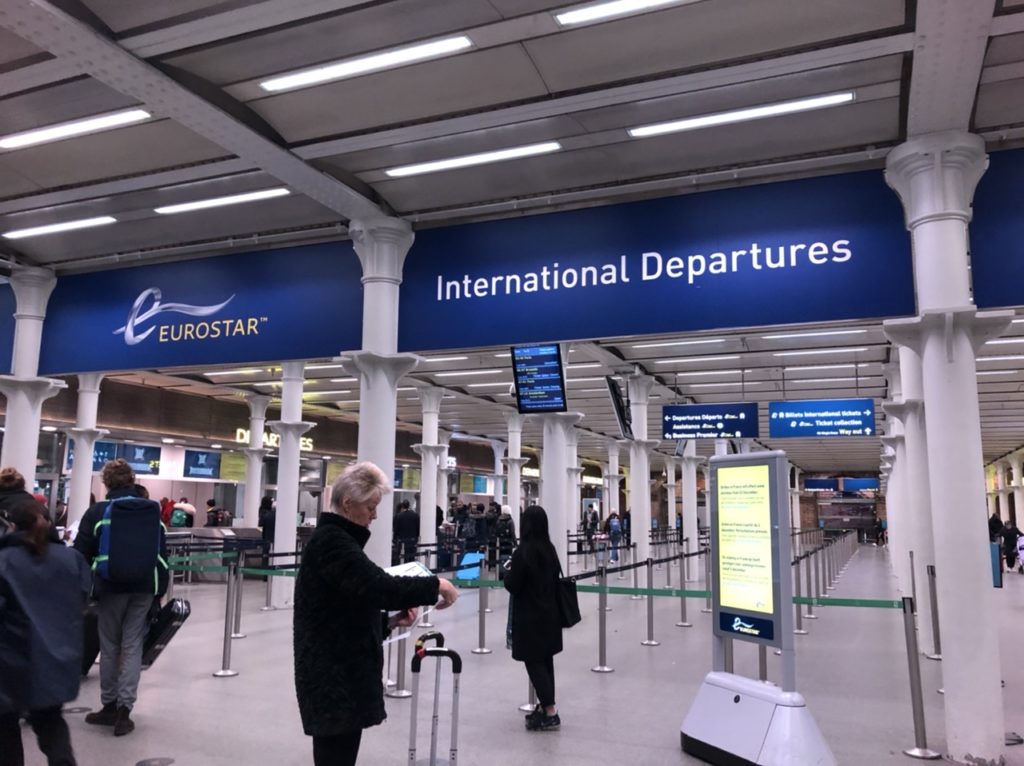 Lunch in Amsterdam
The Eurostar arrived at Amsterdam Centraal station in time for lunch. I had a lovely view over lunch from just outside the station across the water, with lots of cyclists whizzing by. A conveniently located supermarket at the station entrance gave me the opportunity to stock up on stroopwafels, and buy a sandwich — I wasn't sure if food would be available on the next train!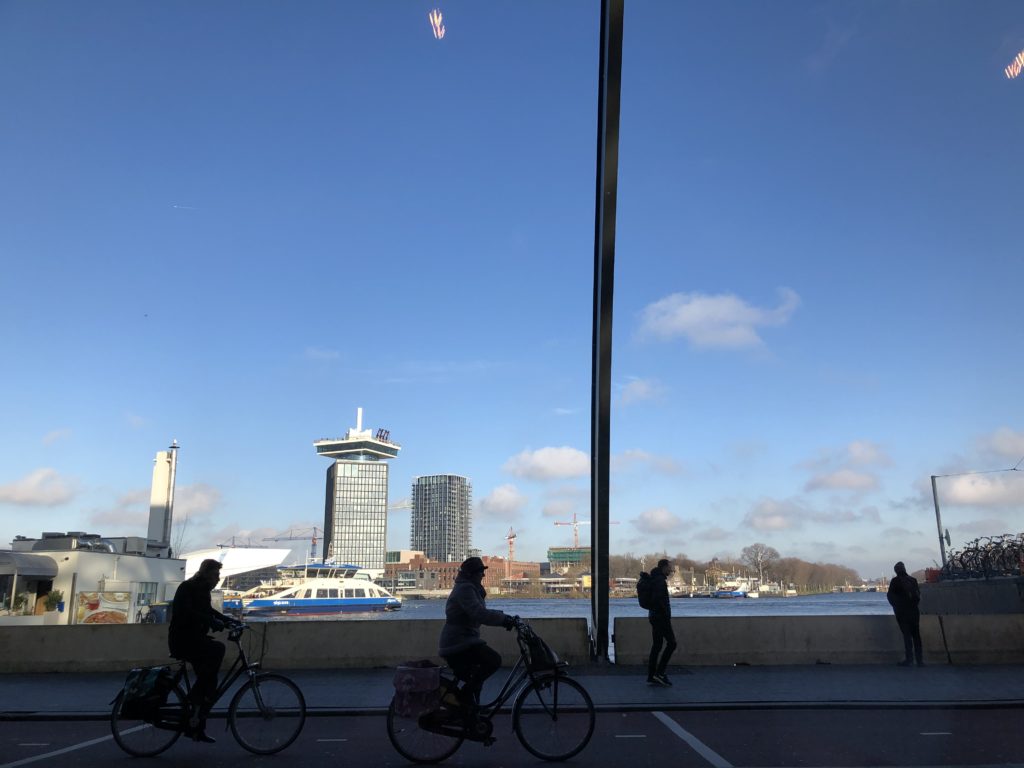 Amsterdam to Berlin by train
My second train of the day was the Deutsche Bahn ICE train, from Amsterdam Centraal to Berlin Hauptbahnhof.
A super-spacious comfortable train with lots of legroom in standard/second class and huge windows to watch the world go by — at least, until it got dark around 4pm.
Food and drink was available on the train — there was a buffet car, and staff also walked through the train with freshly made coffees for purchase at one point (although there wasn't an at-seat trolley service). Deutsche Bahn provides a free magazine (in German) so I had a go at the kids' Christmas activity 🙂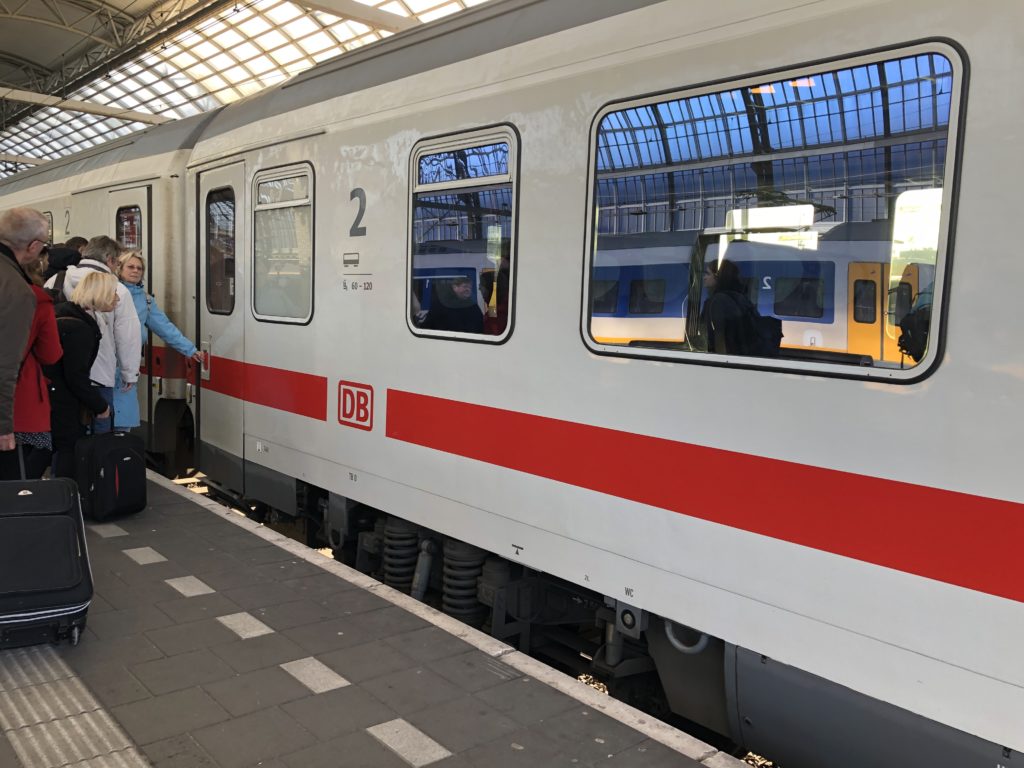 The train continued through the Netherlands with a longer stop (around 20 minutes) just across the border into Germany where the locomotive engine was swapped.
The train was due into Berlin Hauptbahnhof at 7.22pm, it arrived only a couple of minutes late, plenty of time for an evening exploring the Christmas markets!