I'm off on my epic train adventure! Unfortunately train journey number 1 from Edinburgh to London was cancelled due to "damage to overhead wires" at Drem.
Not the best start to the journey!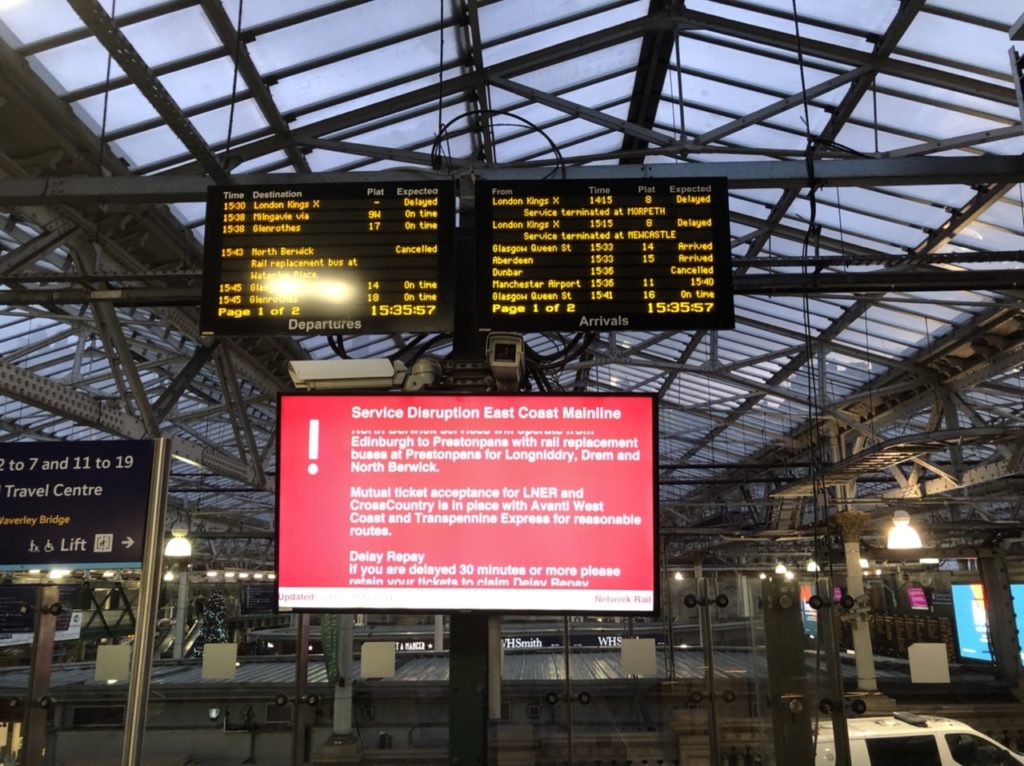 Luckily I was able to set off slightly earlier to take an alternative train route. This means I get two trains instead of one (two trains for the price of one?)…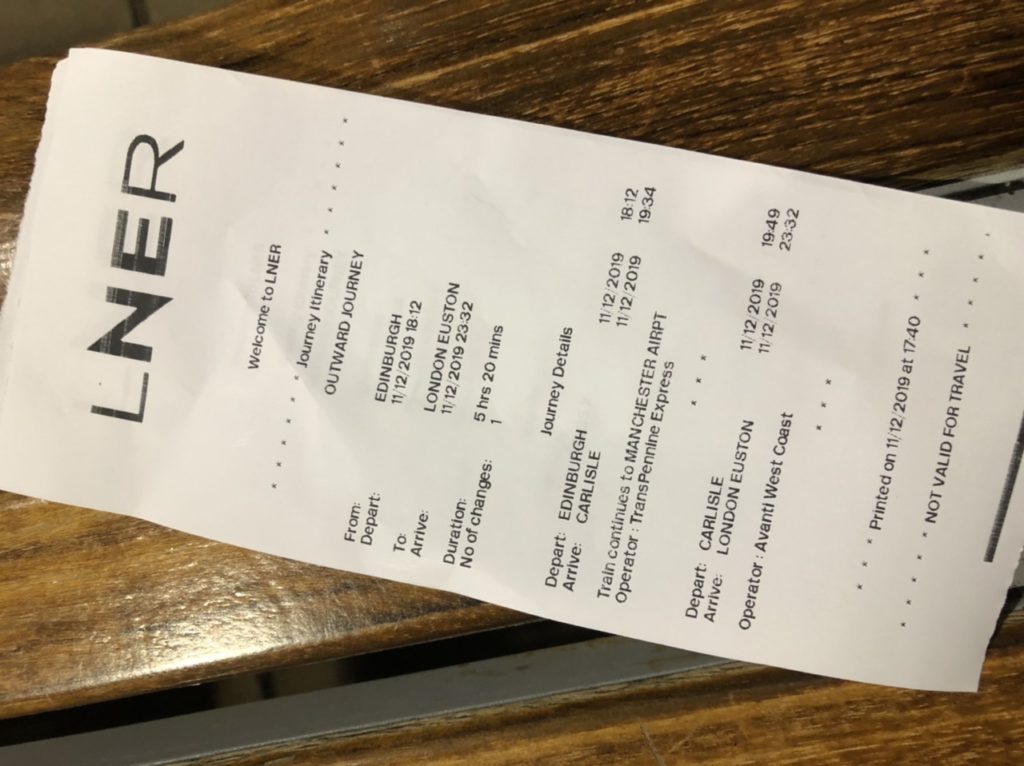 First up: the TransPennine Express train to Carlisle. I almost managed to miss this train by waiting on the wrong platform at Edinburgh Waverley (platform numbering at Waverley is very confusing…). My e-ticket for the train was accepted and scanned without any problems. Luckily I got a seat on the train, it was very busy, some people had to stand for the 1 hour 22 minute journey to Carlisle.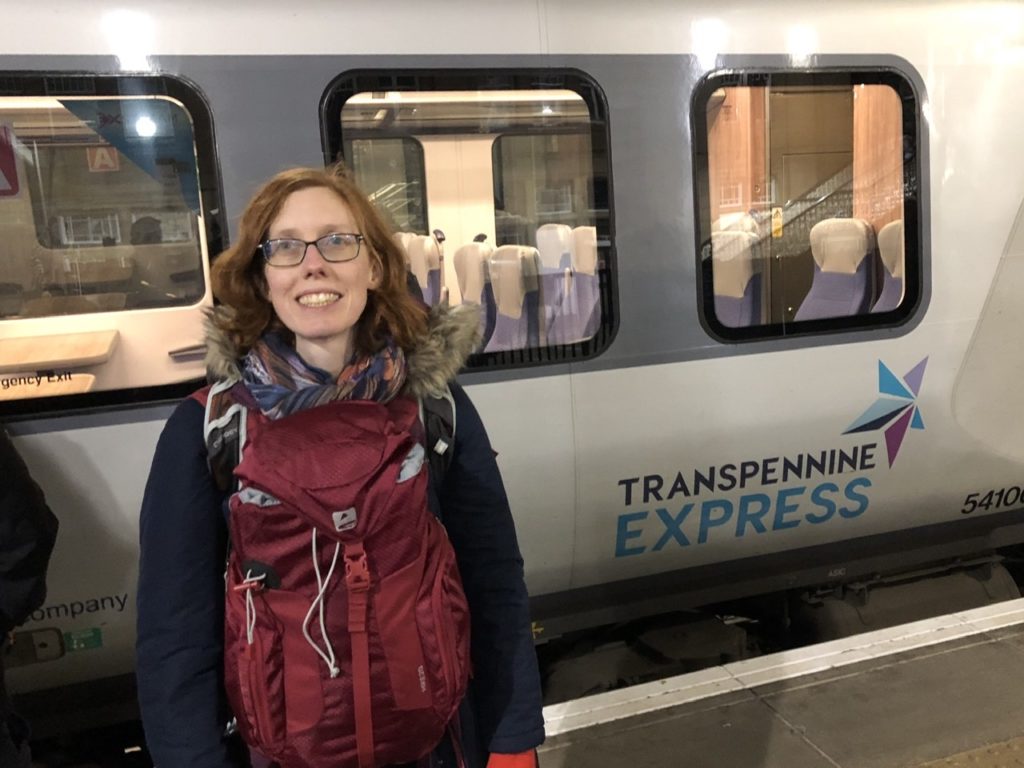 At Carlisle I had a few minutes to admire the pretty Victorian gothic railway station architecture…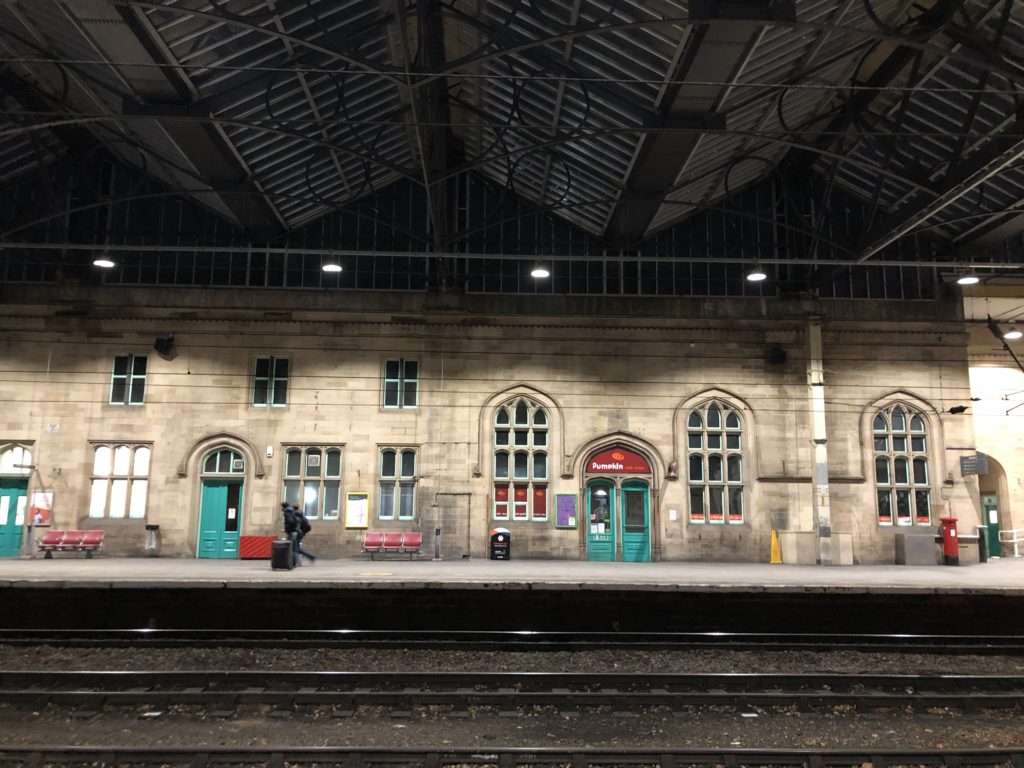 Second train of the day was the 'new' Avanti West Coast train from Carlisle to London. Avanti took over the UK west coast line earlier this week, so the trains have yet to be branded. This train was pretty quiet, with lots of empty seats to choose from, and free wi-fi.
Next stop, London!